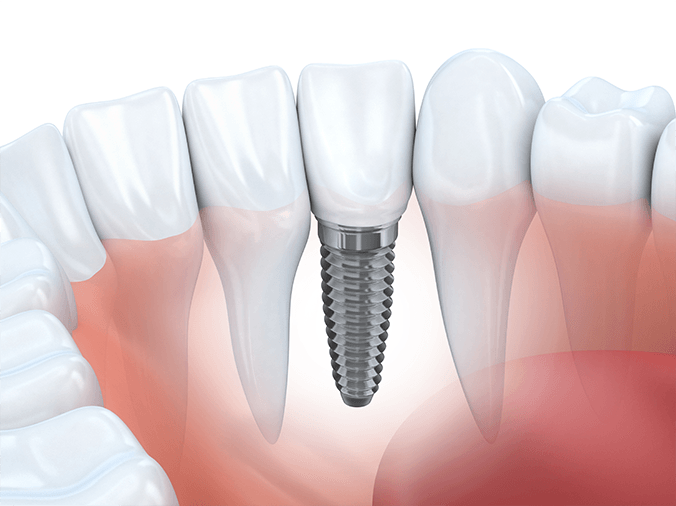 Missing teeth can do more than hamper your appearance and your ability to speak and eat. No part of the body can be said to be truly independent, and without a full set of teeth, your jaw bone can begin to deteriorate. This will not only affect your appearance but your overall wellbeing. To that end, at Hampden Dental Care, our dentist, Dr. David Edlund offers dental implants to replace your missing teeth
Unlike other restorations, a dental implant is placed directly in your jaw bone. Not only does this allow you to brush and floss your teeth normally, you will be able to enjoy your favorite foods. The implant will also stimulate the growth of your jaw bone, helping to ensure that you have a strong and healthy, smile.
Our dental implants are custom-made to fit your needs and Dr. Edlund uses 3D guided surgery to make your implant experience as comfortable as possible. As a holistic dental practice, we know that the body can be its own best physician. To aid in the healing process, we offer L-PRF therapy, in which we use a blood clot with your own white blood cells to release proteins to decrease your healing time without the risk of any side effects or allergic reactions. To learn more about the benefits of dental implants in Lakewood, Colorado we invite you to call Hampden Dental Care at 303-586-4034.