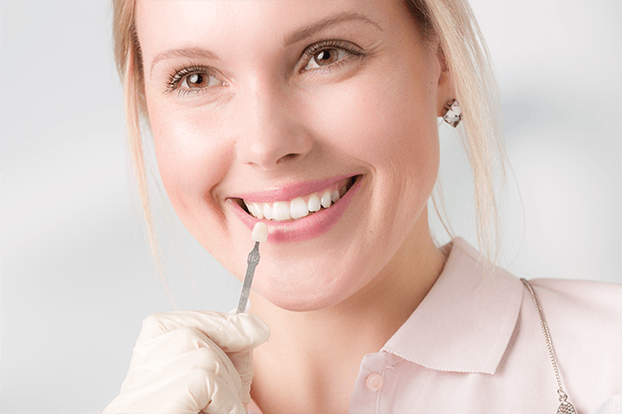 Looking for a quick, easy way to instantly transform your smile? If so, Snap-On Smile® may be for you! Snap-On Smile is a customized treatment that offers the benefits of dental veneers in a comfortable and removal appliance. In essence, you get the benefits of a smile transformation without the cost or extensive procedures.
The Snap-On Smile is just as it sounds: a smile that you snap into place over your existing teeth. Each Snap-On Smile is custom-made, which means that your appliance will fit comfortable and securely over your natural teeth. All you have to do in snap it in place each morning, and voila, you're ready to go. It's as simple as that.
Dr. David Edlund and our team at Hampden Dental Care are excited to offer the Snap-On Smile in Lakewood, Colorado, as a completely safe and holistic-friendly way to transform your smile. The Snap-On Smile appliances are made of a durable, metal-free resin and false teeth that are matched to your ideal tooth color, shape and size for a completely natural-looking result.
Whether you have missing, crooked, chipped, discolored or worn out teeth, a Snap-On Smile is a low-cost and naturally effective way to improve your smile. Call us today at 303-586-4034 to set up an appointment with our dentist and learn how Snap-On Smiles can transform your smile and your life.