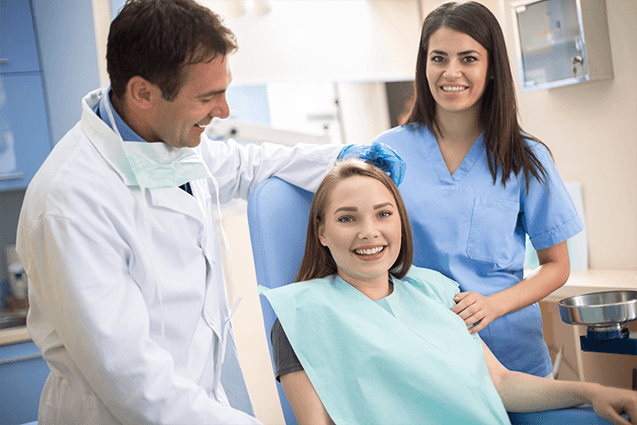 At Hampden Dental Care, we understand that many people do not enjoy going to the dentist. That is why our team is committed to helping our patients feel comfortable and at ease during their visits so that they can continue to receive the dental care they need. In addition to offering private treatment rooms and evening appointments, we offer a variety of options for sedation dentistry. If you feel nervous about your next dental visit, talk to us about your concerns, and we will help you find the best sedation option to help you relax. Our sedation options include:
• Nitrous Oxide: More commonly known as laughing gas, nitrous oxide is a mild sedative that mixes with pure oxygen to help you feel more relaxed. All you will do is simply inhale the gas until your treatment is done. Once you stop inhaling it, the effects of the sedation will wear off in just a few minutes.
• Oral Sedation: Before coming in to your appointment, you will take an oral medication, provided by our dentist, so that you are relaxed by the time you arrive for your visit. This medication is completely safe and works with your body to make you feel calm.
• IV Sedation: This form of sedation is administered through the veins. Dr. David Edlund and his team are highly skilled and trained to safely administer this type of sedation, and we will control how much you receive so that you can feel relaxed without getting too much.
Each of these sedation options are a form of conscious sedation, meaning you will remain awake during your visit. Prior to administering sedation, we will review any precautions and post-treatment instructions with you to ensure that you are safe both during and after your visit. For more information about our sedation dentistry in Lakewood, Colorado, please feel free to contact us at 303-586-4034.