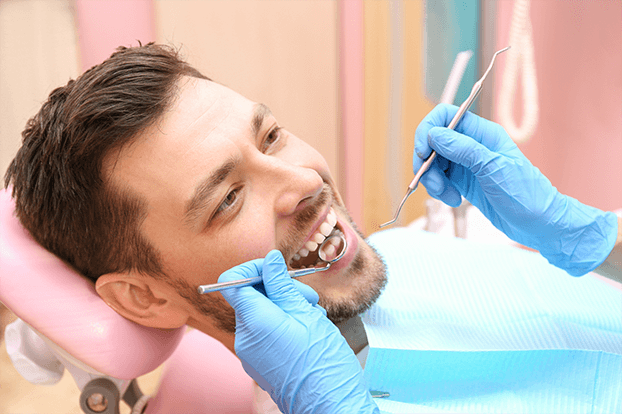 Gum (periodontal) disease is one of the most common oral health ailments today. In fact, most adults have some form of gum disease. The condition has a wide range of severity and impacts but can ultimately lead to the loss of teeth and bone in the jaw. Fortunately, if caught early, gum disease is highly treatable by our dentist.
Gum disease is caused by the same bacteria and plaque that cause cavities. Over time they inflame the gums, allowing for eventual infection to set in. Gum disease is entirely preventable if proper oral hygiene practices are followed, including regular cleanings at our office. However, if early signs of periodontal issues are detected, Dr. David Edlund can offer effective treatments.
We typically treat gum disease as conservatively as possible. In fact, an improved oral hygiene routine might be all that is needed, supplemented with an antibacterial mouthwash. We may also recommend a deep cleaning targeting plaque below the gum line, or other measures as needed.
Emerging research is indicating that your periodontal health is intimately connected with the rest of your body. Patients with serious gum disease also have a greater risk for conditions such as heart disease and stroke. It can also have a strong impact on people with diabetes. By taking control of your gum health, you are helping your entire body to be healthier, as well.
If you are noticing signs of potential gum disease and would like to schedule your visit with our Hampden Dental Care team, please call us today at 303-586-4034. We look forward to helping you smile your healthiest!