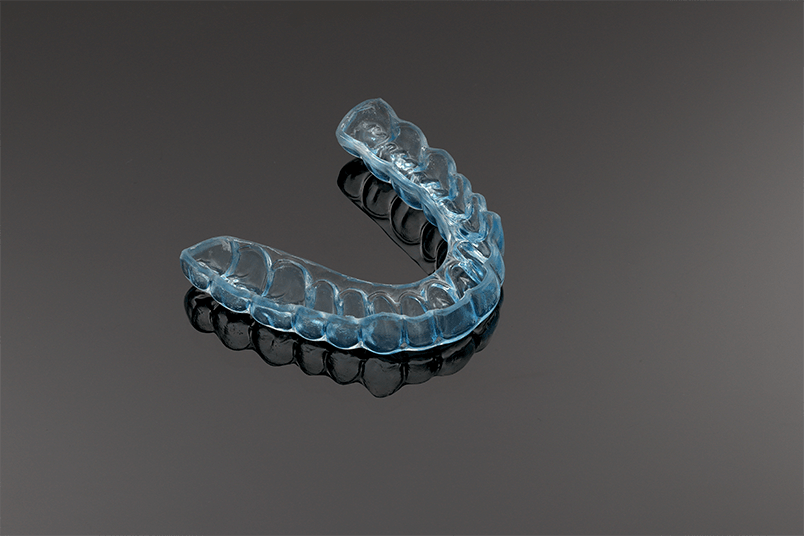 Do you wake up with a sore or tender jaw, or other facial pain? Do you frequently have headaches or migraines? You might be grinding your teeth during your sleep. This condition, known as bruxism, is actually quite common, although many people don't ever know that they do it. Since it occurs during sleep, most people only ever know that they grind their teeth if a partner notices or if it starts to take a visible toll on their teeth.
At Hampden Dental Care, we are focused on not only treating any dental conditions that arise, but also improving your overall health and wellness. By helping treat bruxism, we do both. Bruxism can be incredibly damaging to your smile over time, causing everything from increased tooth sensitivity to chipping and cracking of tooth enamel.
In order to prevent lasting dental damage and help you get the restful night's sleep you deserve our dentist provides custom night guards. Night guards are a type of mouth guard worn during sleep that protect teeth from grinding and clenching. They also help alleviate associated symptoms, so you can get back to your normal life.
Our team may also work with you to help resolve potential causes of your bruxism. Stress is often a factor in teeth grinding and working to effectively manage stress through lifestyle changes can have a great beneficial impact. We might suggest alterations in diet and sleep patterns or introducing practices such as meditation to help you better control any stress in your life.
If you think you might be living with bruxism and would like to schedule your consultation with Dr. David Edlund, please call our office at 303-586-4034 today. We are eager to help you achieve your healthiest smile!