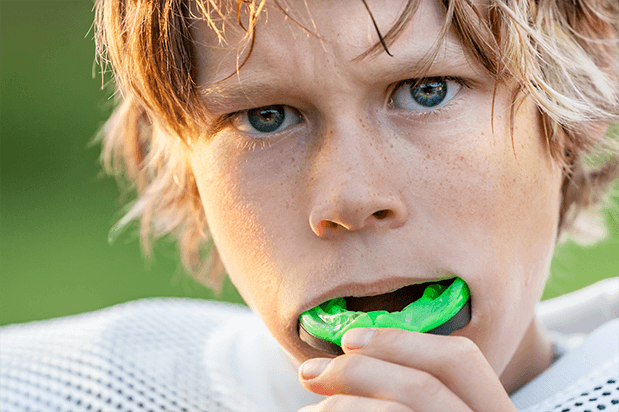 As an athlete, you take your health seriously. In order to perform your best, all the systems in your body need to work in harmony. You are also concerned about safety and protecting yourself from potential injury that could impact your ability to perform.
The mouth is one of the most commonly-injured areas of the body, and many sports involve actions that could accidentally hurt the mouth. As part of our commitment to your dental health and overall wellness, Hampden Dental Care is pleased to provide customized athletic mouth guards.
There is a wide variety of mouth guards available on the market today, but many of them simply aren't very effective. They often fit poorly, which can actually cause damage instead of preventing it. But a custom mouth guard from Dr. David Edlund will help protect your smile without impacting your performance by causing an uncomfortable distraction. They are made specifically for you, giving you the confidence you need to focus on the game.
Whether you play football, basketball, soccer, or any other contact sport, our mouth guards offer you the protection your mouth deserves. Call our office today at 303-586-4034 to schedule your consultation and to learn more about athletic mouth guards in Lakewood, Colorado.